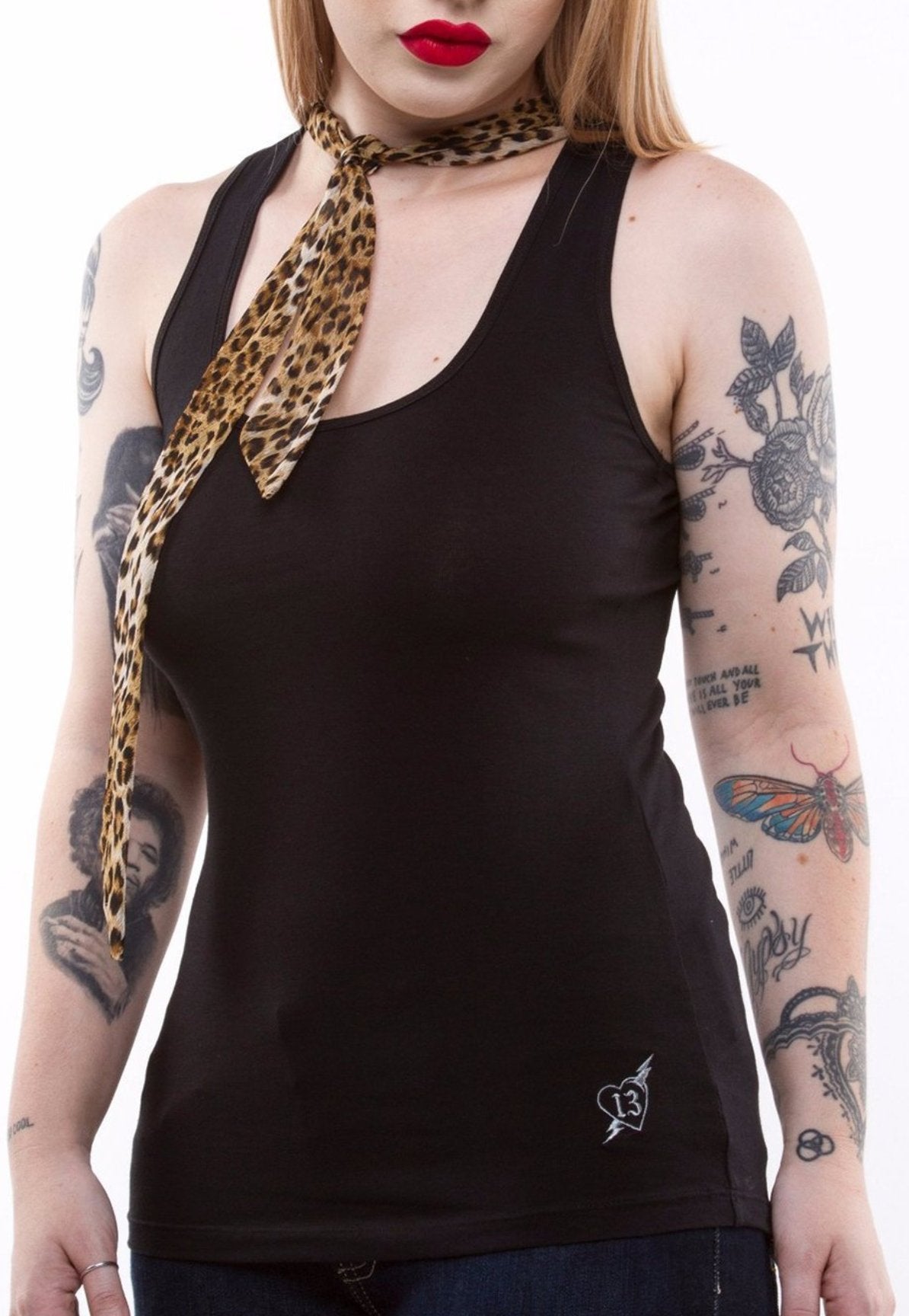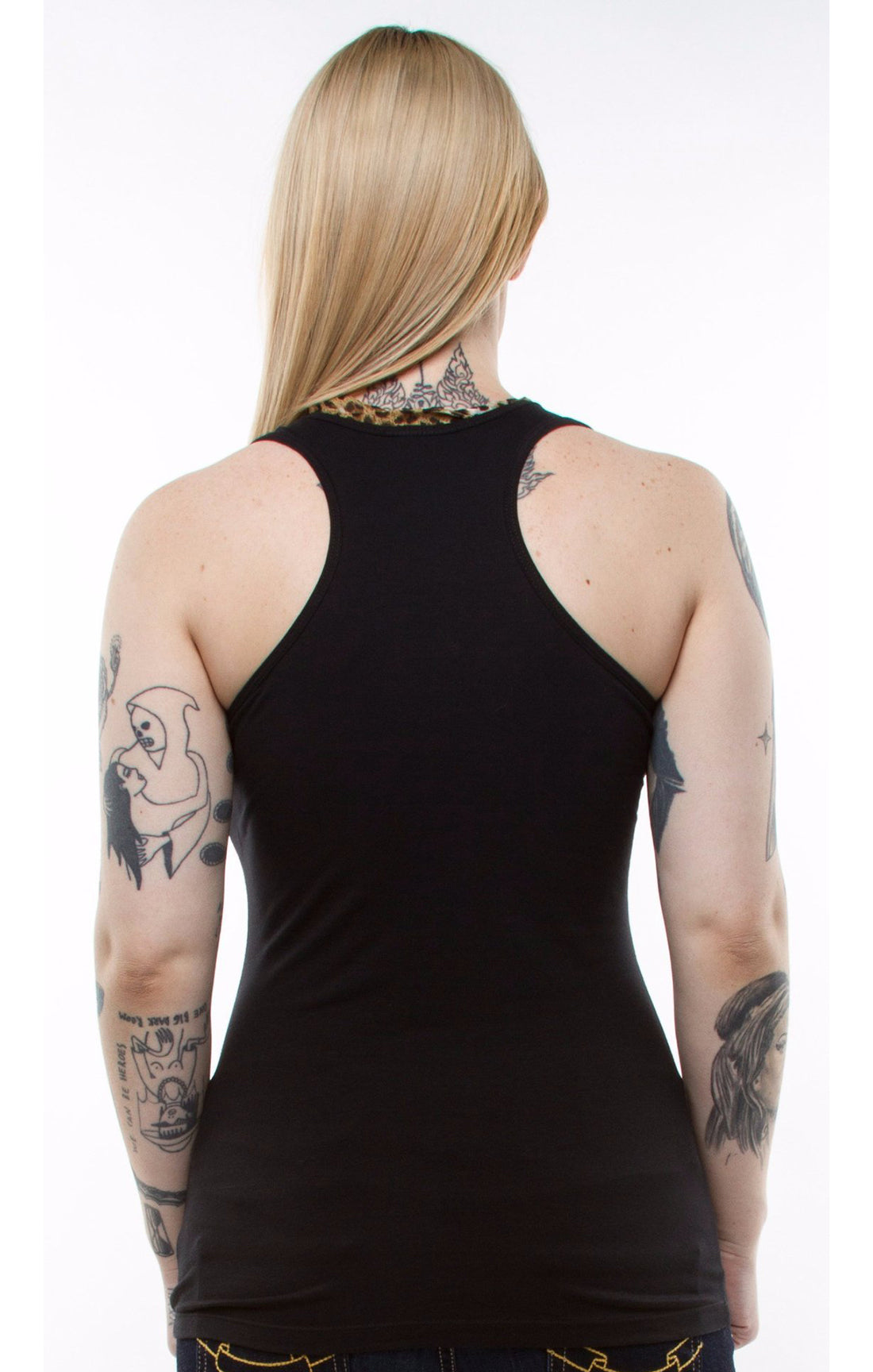 Lucky 13
The DAME Leopard Scarf Tank Top - BLACK
The DAME Leopard scarf tank is a 100% comfy cotton tank top with a Chiffon Leopard scarf added to give it some true vintage flair. There is a small embroidered heart with a lightning bolt going through it on the bottom left side of the tank as well.

Designed and manufactured in Southern California, MADE IN U.S.A.
Color: BLACK WITH LEOPARD SCARF
PLEASE NOTE: ALL CLEARANCE ITEMS ARE FINAL SALE!