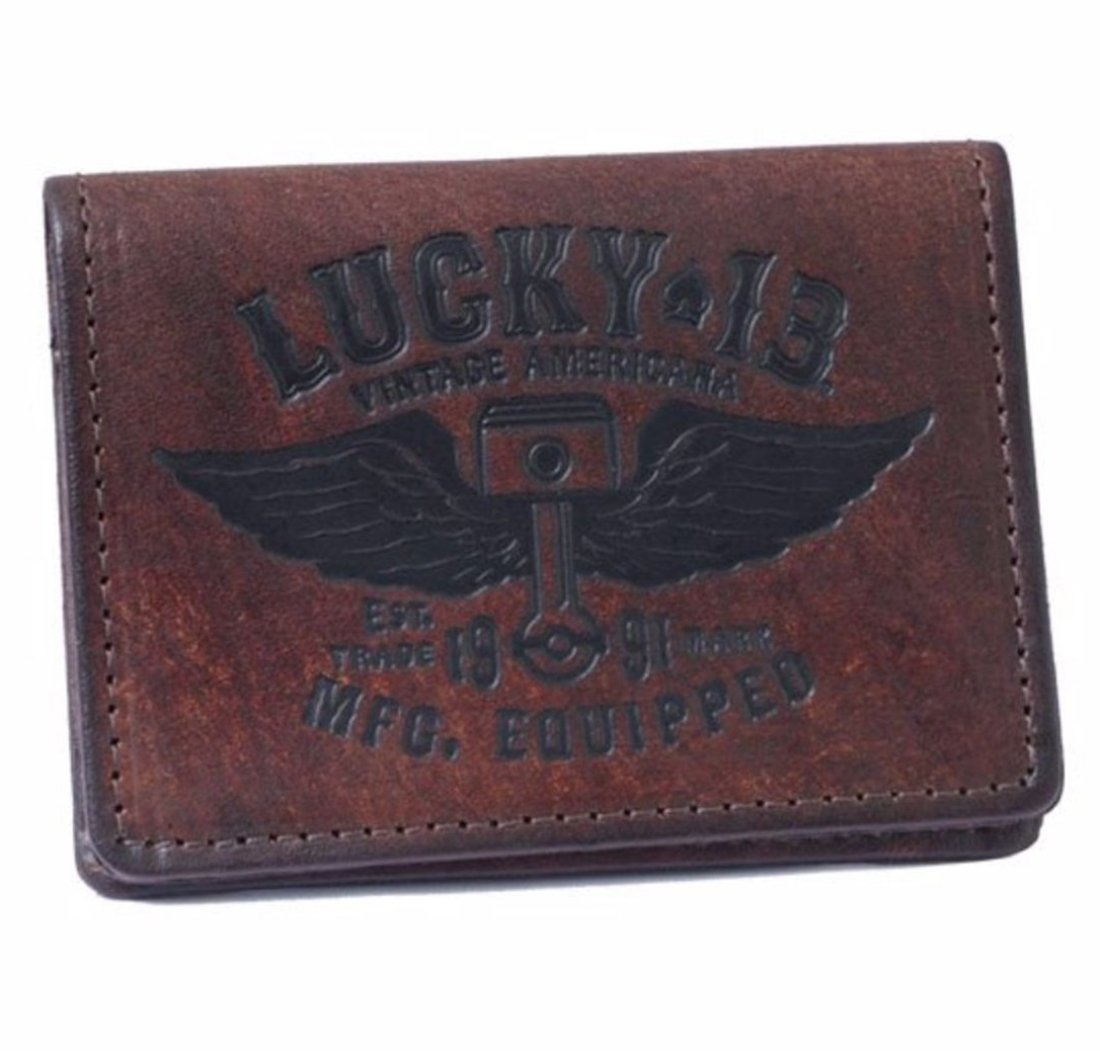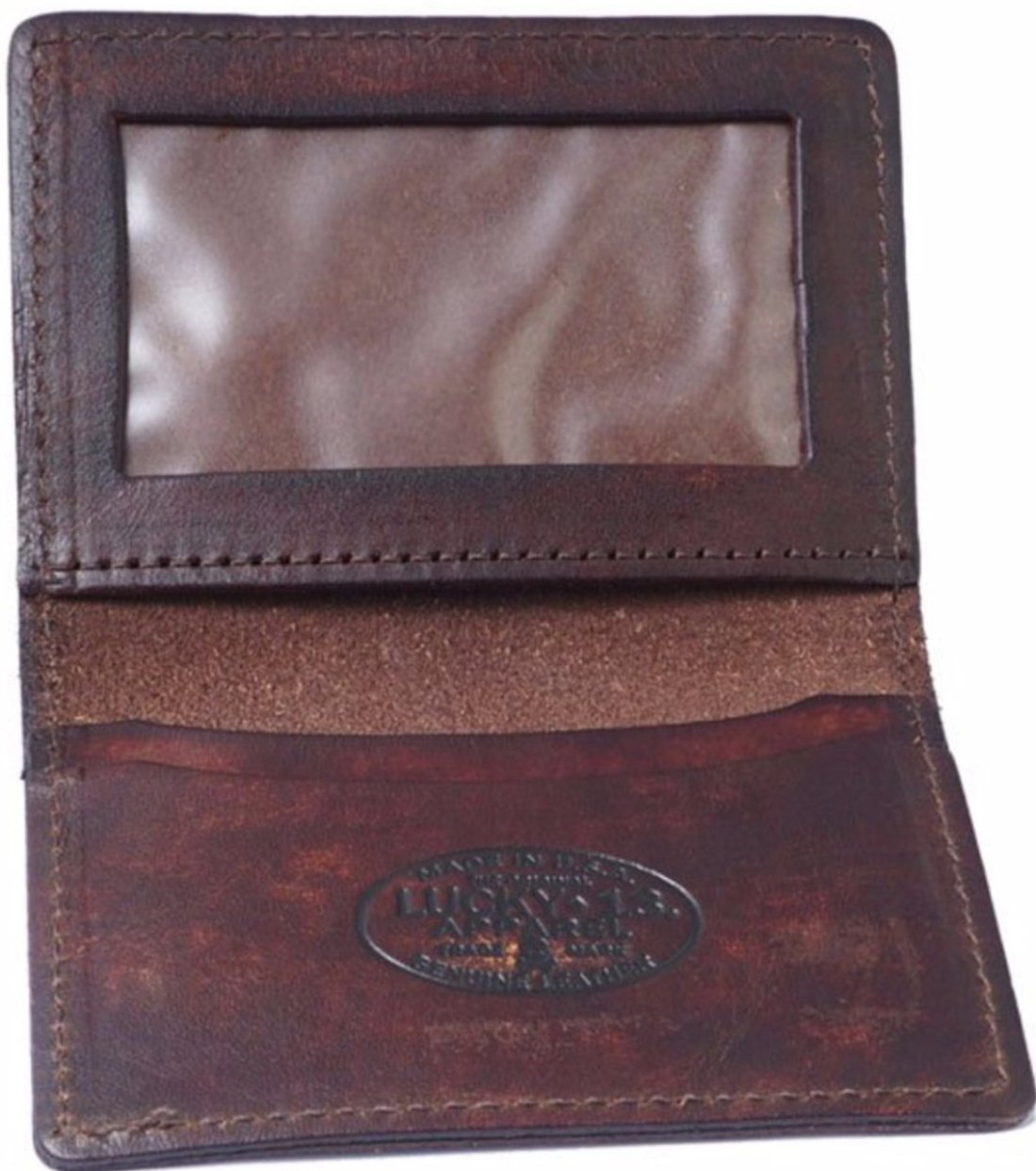 Lucky 13
The WINGED PISTON Credit Card & ID Holder Wallet
The
WINGED PISTON
Card Holder is a genuine leather card and I.D. holder with two pockets for your credit cards, and a spot for your I.D. The Lucky 13 "Winged Piston" logo is embossed in antiqued finished leather. This card holder is proudly made here in Southern California.
Size:
- 4.25" wide x 3" tall (Closed)
- 4.25" wide x 6" (Open)
COLOR: ANTIQUE BROWN
GENUINE LEATHER
HANDMADE IN SOUTHERN CALIFORNIA U.S.A.
NAFTA COMPLIANT